CLAREX

CLAREX Products Line-Up
Below lists are the basic CLAREX product categories. Please refer to each product category for the detail, and feel free to ask for customization or new development.
DR-ⅠA (Diffusion Reflector)
CLAREX DR-I A DIFFUSION REFLECTOR greatly improves reflection and uniformly reflects external light. When? used for small displays, (e.g. watches, pagers) it efficiently guides light.
Features
Excellent Diffuse-Reflection.
Also has light-guide function.
Variety of color is available for customization.
Printable on surface.
Excellent Optical Characteristics.
Excellent weather resistance.
Application
LCD reflectors for Digital Watch, Clock, Electronic Games, Electronic Calculator and Pager, etc.
Construction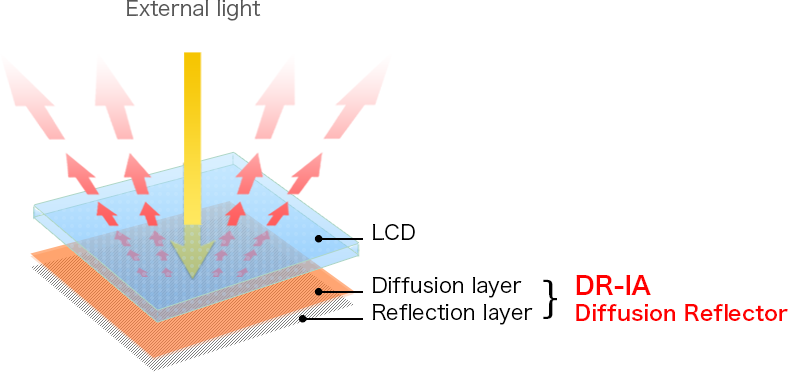 If you have any inquiries or requests, please contact us.