FANTAREX

FANTAREX Products Line-Up
FThese are the basic FANTAREX product categories. Please refer to each product category for the detail, and feel free to ask for customization or new development.
Dream Series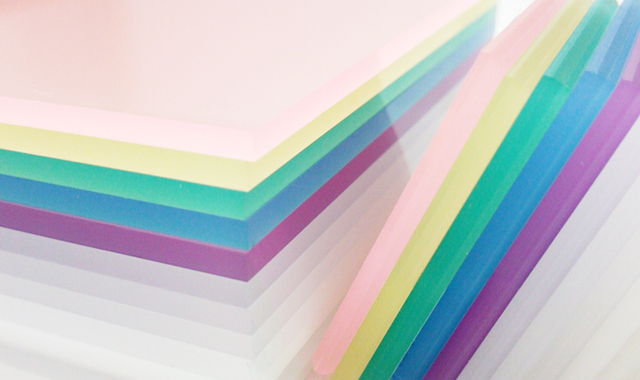 15 colors
FANTAREX DREAM Series creates soft and warm atmosphere with variety of light source. D-701M~D-705M is a good match with the light bulb, and D-706M~D-710M is a good match with fluorescent lamp. There are variety of light transmission to choose from. And D-71M~D-715M is a high transmission and high diffusion DREAM series with variety of color. The matt surface on one side and elegant glossy finish on the other side.
Standards
Matt on one side
Application
Signage board / Display case / Lighting / Interior / etc.
Download Sample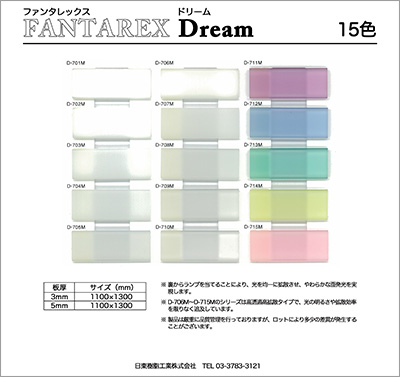 Click on the picture to enlarge.
※ For browsing method of PDF file, please click here.