CLAREX

CLAREX Products Line-Up
Below lists are the basic CLAREX product categories. Please refer to each product category for the detail, and feel free to ask for customization or new development.
NIR (Infra-red) Filter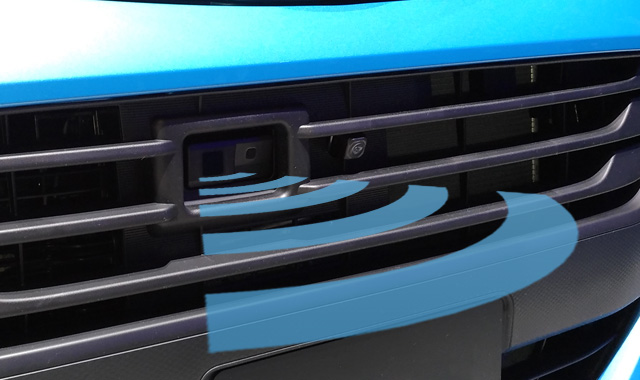 CLAREX NIR Filter transmits infra-red rays and absorbs visible rays. There are 5 types of infra-red filters which transmit through the ranges of 670nm to 860nm.
Product usage:Laser Radar
Features
Transmit Infra-red ray.
Excellent Optical Characteristics and weather resistance.
No malfunction the optical sensor due to birefringence or double refraction.
Many types of coatings are available to combine. (Hard Coat, AR Coat, etc.)
Surface texture can be changed. (Flat/Glossy surface to Non-Glare surface texture)
Application
Remote Controller / Security IR detection sensor / Eye tracking sensor / etc.
Basic Line-Ups
NIR-70N(Transmit 670nm or over)
NIR-75N(Transmit 730nm or over)
NIR-80N(Transmit 760nm or over)
NIR-85N(Transmit 810nm or over)
NIR-90N(Transmit 860nm or over)
For other optical characteristics, please ask for customization.
Optical Data
NIR (Infra-red) Filter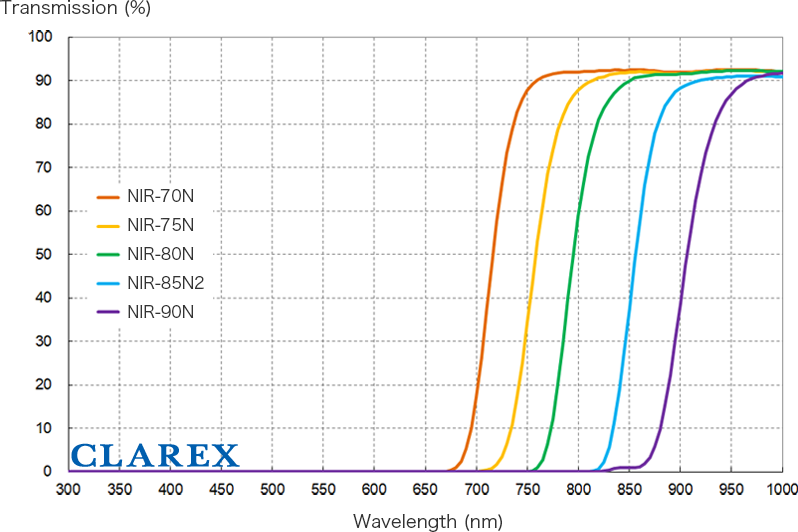 ※ These are our experimental measured values in 1.0mm thick.
※ Value provided cannot be guaranteed in your application due to circumstances beyond our control.
Optical Data Download
※ For browsing method of PDF file, please click here.
If you have any inquiries or requests, please contact us.