Environmental Assessments
RoHS (Restriction of Hazardous Substances)
We herewith certify that the CLAREX / FANTAREX product and its process do not contain/use the RoHS Restricted and Banned Substances described below.
We certify that the material manufactured in Nitto Jushi Kogyo Co., Ltd. is compliant with the latest requirements of the RoHS EU Directive 2011/65/EU and 2015 / 863 / EU (commonly referred to as RoHS2).
(The exceptional products will be announced separately.)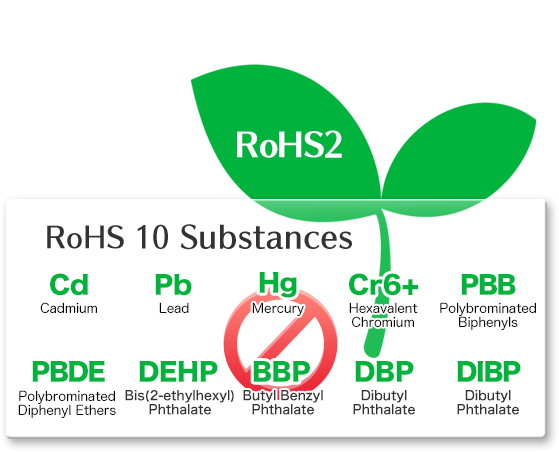 UL Certification
Please find our current status of UL certification below.
Nitto Jushi Kogyo UL status(PDF format)
If you have any question or inquiry about the UL status for specific material, please ask from our contact page.
About SIAA Certification
SIAA is an organization that aims to popularize proper and reliable antibacterial and antifungal processed products. The members of SIAA consists of the manufacturers of antibacterial and antifungal agents, the manufacturers of processed products using antibacterial agents, and antibacterial testing organizations.
SIAA marks represent three types of security
The SIAA mark is displayed on products whose quality is controlled and information is disclosed according to the SIAA guidelines, based on the results evaluated by the ISO22196 standard.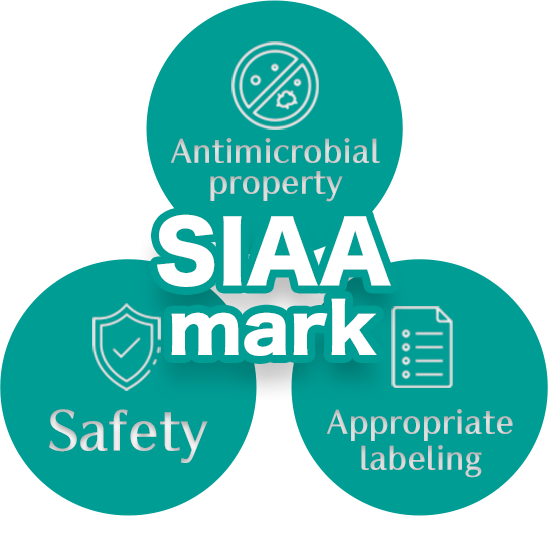 Antimicrobial property
The proportion of bacteria on the surface of the product must be 1/100 or less of that on the surface of a non-treated product, and the antimicrobial effect must remains after durability tests. Antimicrobial properties are determined from the results of tests conducted in accordance with the ISO 22196 international standard.
Safety
It must be satisfied the safety standards set by SIAA.
Appropriate labeling
Information of the type of antibacterial agent and where it is used must be clearly stated.
SIAA Mark and Certification
SIAA Mark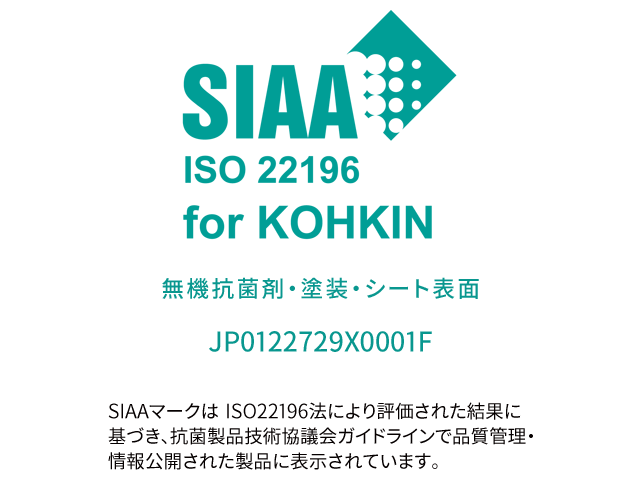 SIAA Certification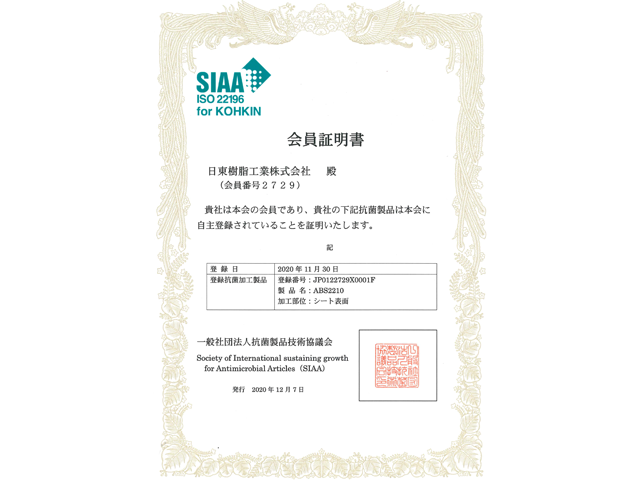 If you have any questions regarding SIAA certification, please contact us from our inquiry form.